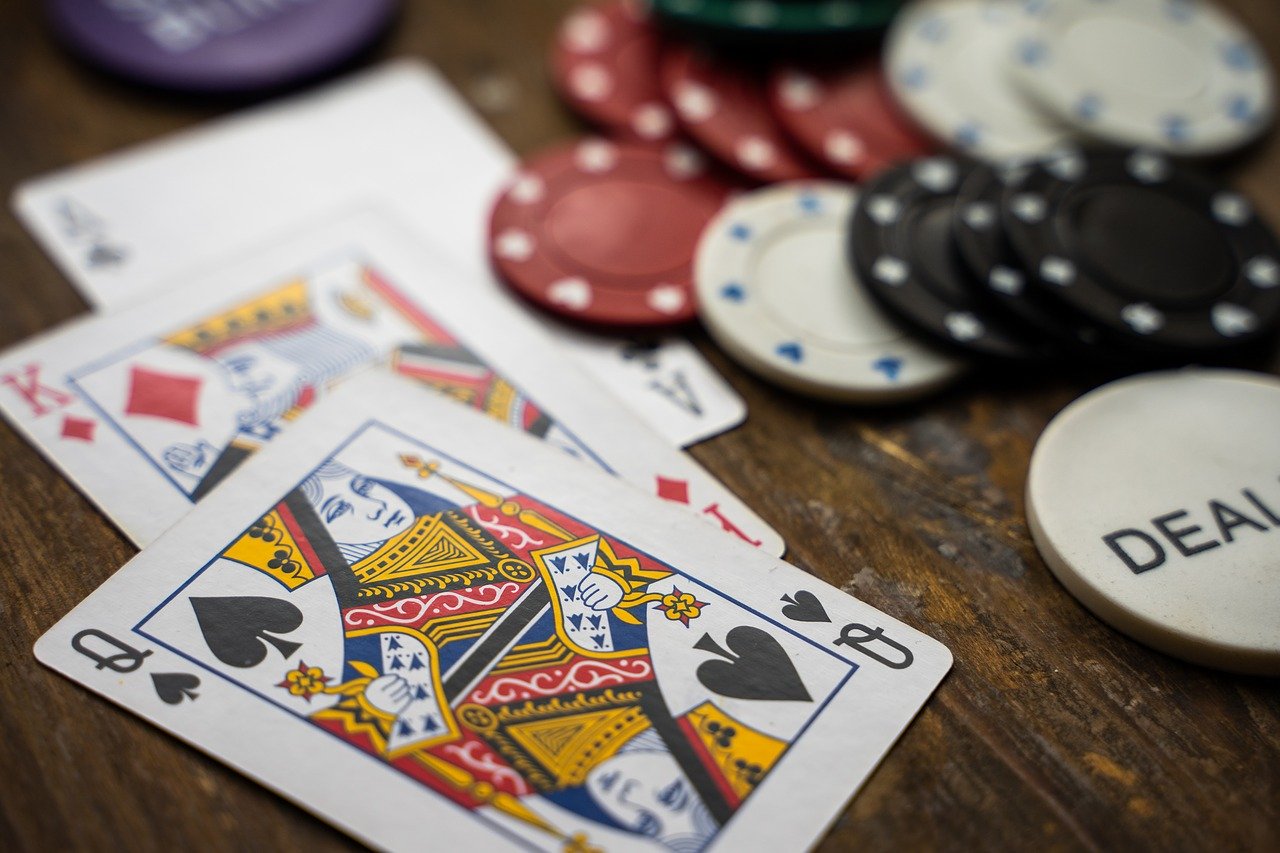 Here you can learn how to play video poker and understand its rules.
Video poker provides hours of stimulating entertainment, pitting human against machine with the same primary goals as poker – to achieve the best hands for the highest prizes. Game play is straightforward, relies on skill and luck, with video poker machines being incredibly easy to use.
A video poker machine will accept coins; these turn into credits with which you can bet. Press the "play" or "deal" button, and five cards will appear on the viewing screen. Select which cards to hold. You can hold all five or none. When pushed, "hold" will appear above those cards selected. Your objective is to get the best or highest hand possible.
Prizes amounts will rise the more you bet on each video poker game, but even with small bets, high returns are possible. Try a video poker download to learn how to play video poker for free online. You can play video poker for fun, or for money – either way it is a very visual and stimulating gaming experience. See below for a comprehensive list of winning hands.
Royal Flush – Ten, Jack, Queen, King and Ace of the same suit.
Straight Flush – Five consecutive cards in the same suit. e.g. eight of hearts, nine of hearts, ten of hearts, Jack of hearts and Queen of hearts.
Four of a Kind – Four cards of the same value e.g. four 10s.
Full House -Three cards of one value and two cards of another value e.g. three 10s and two 5s.
Flush – Five cards of the same suit in no particular order e.g. five of hearts, seven of hearts, two of hearts, nine of hearts and Queen of hearts.
Straight – Five consecutive cards, such as Jack, Ten, Nine, Eight and Seven not in the same suit.
Three of a Kind – Three cards of the same value e.g. three 5s.
Jacks or Higher – A pair of Jacks, Queens, Kings or Aces.
Versions of Video Poker
The above list reflects the basic format of video poker machines. Bonus Video Poker machines employ variants of the basic five-card draw and are also often known as Double Video poker or Triple Video poker machines.
There are a number of different types of video poker game available including:
Jacks Or Better Video Poker, the original video poker game, played with a 52-card deck and in which a pair of Jacks or any hand which is of higher value than a pair of jacks wins.
Deuces Wild Video Poker, where a two can serve as a wild card and a jackpot is paid for four deuces or royal flush. Where four aces with a five or smaller you can win an enhanced amount.
Joker's Wild Video poker, where a Joker can be used as a wild card.
Multi-play Video Poker, where the player starts with a base hand of five cards, with additional played hands drawn from a different deck. Multi-play Video Poker is offered from Triple Play to as much as One Hundred Play.
Online video poker includes these versions of casino video poker.
Now you have learnt the basics of how to play video poker, visit our Video Poker Strategy page for some hints and tips on how to play video poker like a professional.